Sample
Double Banner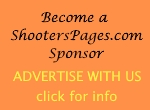 Sample
Regular Banner





Advertise
Your Club
& Events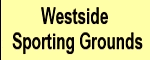 Our sponsors keep this site FREE! Please check them out.
Do You Want To Advertise Using ShootersPages
Email shooterspages@gmail.com

INTERESTED IN A BANNER?
Our advertisers are shooterspages sponsors
and are appreciated by the shooting community.
Contact shooterspages@gmail.com regarding banners.
INTERESTED IN ADDING AN EVENT TO THE CALENDAR?

(Note: If event is a NON SHOOTING EVENT, such as a clinic, lesson, etc. the fee is $12.50 to list. Contact: shooterspages@gmail.com with details if you want to add these types of events)

SPORTING CLAYS EVENTS LISTED FOR FREE!
I'll be happy to add the event listing to the calendar or edit the event.
Please email SHOOTERSPAGES@GMAIL.COM
and include the following info.

TYPE OF EVENT (sporting clays, FITASC, or 5-Stand,
clinic, lesson, or ?) :
STATE:
DATE:
CLUB/RANGE NAME WHERE HELD:
CITY:
SHOOT NAME:
NSCA EVENT (yes) or (no):
INFO LINK: http://???? ;

The above is listed for FREE if a shooting event! If you have a file/attachment, and If I publish the file, there is a $35 fee. There are many ways to avoid the fee by publishing it yourself so you can use link(s).
Here are a few possibilities:
- You can have the club publish it
- You can use Dropbox or Google Docs (both free services) to publish a flyer if it is a Word document or a pdf file. Once published and choosing to make it available to the public, you may send me the link and I'll be happy to link to it from the calendar listing.
- You can make a forum post by adding a NEW TOPIC on the ShootersPages.com General Forum. Type in all the info you'd like about the shoot. You'll have the capability to add a graphic (flyer or map, etc.) in the posting if you so choose. You may even come back to the posting and edit it at a later time. Once I see the posting, I will link to it for free. The navigation link to get to all http://shooterspages.com forums is near the top of all pages. As with any forum, to make a post or reply to a post or edit your own post, you'll need to have an account (login and password) and be logged in. If you don't already have one, go to the forums and at the very top you'll see a way to log in and a way to get an account (login and password).
Sample
Double Banner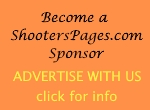 Sample
Regular Banner





Advertise
Your Club
& Events





Our sponsors keep this site FREE! Please check them out.
Message from: Cindy Barton
SHOOTERSPAGES CALENDARS / POWERED BY iClays
Our intention, with the ShootersPages.com website, is to promote the shooting sports.
ShootersPages has partnered with iClays to produce accurate and detailed information for all.
We do not require a club to use iClays, all registration/scores reporting methods can be linked at the event.
You can even copy/paste your shoot info or scores into a Forum Post! As long as there is a published web address (URL) we can link to it!
Copyright © 1998-2017 All rights reserved
No pictures or text may be copied or used without owner's written permission

This website designed & managed by:
Webup Management
Cindy Barton/Webmaster - shooterspages@gmail.com