Sample
Double Banner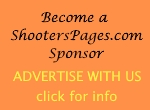 Sample
Regular Banner





Advertise
Your Club
& Events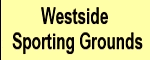 Our sponsors keep this site FREE! Please check them out.
TEAM USA SPORTING - 2005


OPEN TEAM
Anthony Matarese Jr. - Captain
Bobby Fowler Jr.
Jon Kruger
Cory Kruse
Joseph Carey
Tom Mack, Alt.

LADIES TEAM
Diane Sorantino - Captain
Diane Nelson
Linda Joy
DeeAnn Massey, Alt.

JUNIOR TEAM
Chris McClelland - Captain
Travis Mears
Cole Storey
Hub Johnson, Alt.

VETERAN TEAM
Bruce Ney - Captain
Vance Barnes
Steve Fischer
Curtis Anderson, Alt.

SUPER VETERAN TEAM
Ronald Shafer - Captain
Ray Newman
Bill Wall
Bob Oliver, Alt.

2005 NSCA ALL-AMERICAN
OPEN
FIRST TEAM
SECOND TEAM
THIRD TEAM
1
Bobby Fowler Jr. - Captain
Albert Bogetti Jr.
Brent Barrett
2
Anthony Matarese Jr.
Rick Camuglia
Brian Du Quesnay
3
Jon Kruger
Jeff Doyle
Byron Justice
4
Cory Kruse
Craig Hill
Bill McGuire
5
Andy Duffy
Nadim Nasir Jr. MD
Rick Mein
6
Joseph Carey
Steve Nelson
David Niederer
7
Tom Mack
Tony Rivera
Cole Storey
8
Wendell Cherry
Scott Robertson
Gregg Wolf
LADIES
FIRST TEAM
SECOND TEAM
THIRD TEAM
1
Diane Sorantino - Captain
Karen Adlassnig
Casey Atkinson
2
Diane Nelson
Dr. Paula Benbow
Karen Johnson
3
Linda Joy
Stephenie Hyer
Paula Moore
4
DeeAnn Massey
Jamie Riggs
Susan Wall
5
Cindy Barton
Kasey Stafford
Tina Williams
6
Janet Tausch
Deborah Wall
Mary Wolfe
7
Mari Mc Stay
Jennifer Walton
Cathy Wright
JUNIOR
FIRST TEAM
SECOND TEAM
THIRD TEAM
1
Chris McClelland - Co-Captain
Will Barrett
Mark Billings
2
Brandon Powell - Co-Captain
Dusty D K Humphrey
Andrew Donahue
3
Travis Mears
Broc Kyhn
Nolan Dunbar
4
Hub Johnson
Geoffry Fro Lafargue
Greg Jackson
5
Jacob Callahan
Connor Oman
Chris Kramer
6
Jake Montgomery
Leon Tan
Eric Wade Nelson
7
Michael Wardell
Matt Treece
John Ray
SUB-JUNIOR
FIRST TEAM
SECOND TEAM
THIRD TEAM
1
Wm Henderson - Captain
Dustin Buttler
Travis Carroll
2
Joey Bolton
Logan Gaskins
Grant Heaton III
3
Hunter Epperson
Myles Miller
Sam Jordan
4
Justin Fox
Nick Norwine
Casey Lynch
5
Craig O'Shea
David Radulovich
Brody Sikes
6
Michael Redmann
Justin Royal
Abel Spire
7
Joseph Rogers
Wesley Wilcox
Michael Weaver
VETERANS
FIRST TEAM
SECOND TEAM
THIRD TEAM
1
Bruce Ney - Captain
Joe Cantey III
Jerome Holden
2
Vance Barnes
Jack Concannon
Ron Honefenger
3
Steve Fisher
Robert Jones
Johnny Johnson
4
Curtis Anderson
Tim Murphy
Donald Kagle
5
Mike Bittman
Gene Sherrod
Gerald Perzyk
6
Mark Kiddie
Montie Sims
David Schmidt
7
Bob Davis
Carl Skip Zapffe
Gonzalo Vargas
SUPER VETERANS
FIRST TEAM
SECOND TEAM
THIRD TEAM
1
Ronald Shafer - Captain
Fred Abbott
Vic Ameye
2
Ray Newman
Curt Cowgill
Albert Bogetti Sr.
3
Bill Wall
John Digiglia
Cletus Graves
4
Gene Sears
Gus Mc Faddin
Larry Mc Intire
5
Bob Oliver
Joe McHenry
David Skewes
6
Gary Mc Stay
Dick Phillips
Edward Stroik
7
John Farrell
Ray Tipton
Bud Wolfe
ALL AMERICAN TEAMS 2004
OPEN
SECOND TEAM
THIRD TEAM
CORY KRUSE, CAPTAIN
JOSEPH CAREY
GREGG WOLF
WENDELL CHERRY
TOM MACK
DEAN OLSON
STEVEN NELSON
CRAIG HILL
TRE' SIDES
SCOTT ROBERTSON
RICK CAMUGLIA
WILL FENNELL
JON KRUGER
ALBERT BOGETTI, JR.
NATHAN PAKISH
ANDY DUFFY
BILL MCGRUIRE
TONY RIVERA
ANTHONY MATARESE, JR.
NADIM NASIR, JR.
JEFF DOYLE
BOBBY FOWLER, JR.
DAN CARLISLE
MIKE RIVEST
PATRICK LIESKE
| | | |
| --- | --- | --- |
| LADIES FIRST | LADIES SECOND | LADIES THIRD |
| DEEANN MASSEY, CAPTAIN | DEBORAH WALL | MELITA BITTMANN |
| DIANE NELSON | JANET TAUSCH | CINDY GRAHAM |
| DIANE SORANTINO | CINDY BARTON | ANNA MARIA COLLINS |
| PAULA BENBOW | STEPHENIE HYER | SUSAN WALL |
| MARI MCSTAY | TRICIA KOCUREK | PAULA MOORE |
| CASEY ATKINSON | JAMIE RIGGS | JESSICA KENT |
| LINDA JOY | SHERRI MEGARGEE | MARY WOLFE |
| | | CATHY WRIGHT |
| | | KAREN JOHNSON |
| | | |
| | | |
| --- | --- | --- |
| VETERANS FIRST | VETERANS SECOND | VETERANS THIRD |
| BRUCE NEY, CAPTAIN | ROBERT DAVIS | CARL "SKIP" ZAPFFE |
| STEVE FISHER | RON HONEFENGER | ED MALONEY |
| VANCE BARNES | JOHN JOHNSON | TOM TRAYLOR |
| CURTIS ANDERSON | JEROME HOLDEN | GREG LARSON |
| MARK KIDDIE | ROBERT FIELDS | MIKE HAMPTON |
| MIKE BITTMANN | JOHN MEITZEN | GENE SHERROD |
| JOE CANTY III | GERALD PERZYK | TOM MEGARGEE |
| | | GONZALO VARGAS |
| | | DAN SCHINDLER |
| | | |
| | | |
| --- | --- | --- |
| SUPER VETERANS FIRST | SUPER VETERANS SECOND | SUPER VETERANS THIRD |
| W. RAY NEWMAN, CAPTAIN | BOB BRISTER | GUS MCFADDIN |
| LARRY MCINTIRE | GENE SEARS | CURT COWGILL |
| GARY MCSTAY | JOHN FARRELL, JR. | CESAR ATHIE |
| ROBERT OLIVER | DICK PHILLIPS | PHILLIP ODEM |
| BILL WALL | FRAND FULTON | BILL RAY |
| BUD WOLFE | DAN FLOECK | TROY PEAK |
| FRED ABBOTT | ALBERT BOGETTI, SR. | RAY TIPTON |
| | | CLETUS GRAVES |
| | | |
| | | |
| --- | --- | --- |
| JUNIORS FIRST | JUNIORS SECOND | JUNIORS THIRD |
| BRANDON POWELL, CAPTAIN | CHRIS MCCLELLAND | WILL BARRETT |
| COLE STOREY | DERICK MEIN | KYLE FRASURE |
| BRETT DORAK | JACOB CALLAHAN | MARK BILLINGS |
| CONNOR OMAN | ANDREW DONAHUE | CHRISTOPHER FEJES, JR. |
| MIKE O'BRIEN | MATT HOUTTEMAN | NICK GAMMEL |
| R. TRAVIS MEARS | MATT TREECE | TYLER HOTCHKISS |
| GEORGE BUSH | JAKE MONTGOMERY | HUB JOHNSON |
| | | |
| | | |
| --- | --- | --- |
| SUB JUNIORS FIRST | SUB JUNIORS SECOND | SUB JUNIORS THIRD |
| LEON TAN, CAPTAIN | JOEY BOLTON | LOGAN GASKINS |
| STEVEN MURRAY | JOHN RAY | SAM JORDAN |
| AARON DABB | ERIC WADE NELSON | OWEN MOSS |
| JOSEPH ROGERS | SHANE HENDERSON | JUSTIN FOX |
| HUNTER EPPERSON | MICHAEL WEAVER | GRANT HEATON |
| J. WILLIAM HENDERSON | ELIZABETH CARBONE | DUSTIN BUTTLER |
| CRAIG O'SHEA | MYLES MILLER | KASEY STAFFORD |
| | | |
TEAM USA 2004
OPEN
LADIES
JUNIORS
Corey Kruse, Capt.
Wendell Cherry
Steven Nelson
Scott Robertson
Jon Kruger
Andy Duffy, Alt.
Anthony Matarese, Jr., Alt.
DeeAnn Massey, Capt.
Diane S Nelson, Dr.
Diane M. Sorantino
Dr. Paula Benbow, Alt.
Mari McStay, Alt.
Cole Storey, Capt.
Brandon Powell
Brett Dorak
Connor Oman, Alt.
Mike O'Brien, Alt.
R. Travis Mears, Alt.
VETERANS
SUPER VETERANS
Veterans
Bruce Ney, Captain
Steve Fisher
Joe Cantey III
Robert Davis, Alt.
Jerome Holden, Alt.
W. Ray Newman, Captain
Larry McIntire
Gary McStay
Robert Oliver, Alt.
Bill Wall, Alt.
- back to top -
2002 ALL AMERICAN TEAMS


OPEN FIRST TEAM

OPEN SECOND TEAM

OPEN THIRD TEAM

Jon Kruger, IN - Captain

Albert Bogetti, Jr, CA

Vance Barnes, TX

Andy Duffy, RI

Rick Camuglia, NM

Dan Carlisle, PA

Bobby Fowler, Jr. TX

Stan Faison, TX

Mark Hodgson, TX

Anthony Matarese, Jr, NJ

Doug Fuller, OK

Patrick Lieske, MI

Bill McGuire, KY

Craig Hill, TX

Josh Noble, CO

Scott Robertson, TX

Tom Mack, MI

Dale Walker, FL

Tre' Sides, AL

Virgil Minshew, FL

Brad Wiley, MD

Steven Nelson, FL

Gregg Wolf, MN

LADIES FIRST TEAM
LADIES SECOND TEAM
LADIES THIRD TEAM
Diane Sorantino, NJ

- Captain

Cindy Barton, TX

Annette Barrick, TX

Casey Atkinson, GA

Sandi Faison, TX

Paula Benbow, WI

Linda Joy, GA

Tricia Kocurek, TX

Tammy Copland, VA

Deeann Massey, MI

Mari McStay, ID

Rachel Glawson, RI

Janet Tausch, TX

Donna Morrison, KS

Kathleen Masland, PA

Callie Moss, FL
Kathlee Puls, OK
Diane Nelson, FL
Cathy Shovan, MI

Deborah Wall, FL

Tina Williams, IN

Mary Wolfe, WA

SUB JR FIRST TEAM
SUB JR SECOND TEAM
SUB JR THIRD TEAM
Mason

G

iddens, TX

- Captain

Will Barrett, TX

Matt Blakeslee, AK

Kevin Linden, KS

Mark Billings, TX

Elizabeth Carbone, NJ

Chris McClelland, PA

Kevin Bland, NC

Kyle Frasure, CA

Jake Montgomery, TX

Ryan Dunmire, OR

Joseph Fuller, OK

Luke Montgomery, OK

Nick Gamel, MO

Levi Futo, GA

Brian Murray, TX

Broc Kyhn, CA

Ashleigh Hafley, IN

Connor Oman, TX

Travis Hill, AK

Hunter Wise, TX

JUNIOR FIRST TEAM
JUNIOR SECOND TEAM
JUNIOR THIRD TEAM

Cory Kruse, TX - Captain

Brett Dorak, WI

Travis Dye, MO

Sheldon Benge, TX

Brandon Harner, PA

Anthony Graham, TX

Ryan Dunlap, OK

Michael Henneberry, OK

Jens Krogh, GA

Gebben Miles, AZ

Tyler Hotchkiss, CO

Derrick Mein, KS

Allen Mounts, FL

Kyle Johnston, GA

Adam Nemitz, WI

Mike O'Brien, FL

R Travis Mears, TX

Aaron Pollak, VT

Cole Storey, TX

Adam Nasir, TX

Kirk Sheren, MI

Matt Treece, OK

VETERAN FIRST TEAM
VETERAN SECOND TEAM
VETERAN THIRD TEAM

Jerome Holden, OK - Captain

Henry Burns, TX

J M Cornell, TX

Joe Cantey III, SC

Robert Davis, IL

Frank Fulton, OH

Jack Concannon, MD

Neal Johnson, NV

Nat Harris, TN

Steve Fischer, FL

Greg Larson, MI

John Johnson, TX

Ron Honefenger, TX

Joe McHenry, MN

Donald Kagle, MD

Bruce Ney, DE

John Meitzen, TX

Robert Lepor, NJ

Gonzalo Vargas, TX

W Ray Newman, OK

G M McStay, ID

Gerald Perzyk, MI

Cam Mele, PA

Bill Wall, FL

Carter Stanton, MD

Carl Zapffe, OR

SUPER VET FIRST TEAM
SUPER VET SECOND TEAM
SUPER VET THIRD TEAM

Gene Sears, OK - Captain

Jesse Bird, CA

Darrell Crow, KS

Bob Brister, TX

Albert Bogetti, Sr., CA

Sid Edwards, LA

Clyde Craddock, TN

Curt Cowgill, CA

Dudley Gray, FL

Dan Floeck, TX

John Farrell, Jr, DE

James Harvey, MI

Gus McFaddin, TX

Cletus Graves, TX

Phillip Odem, TX

Nick Ockfen, WA

Troy Peak, GA

Ed Streett, MD

Robert Oliver, FL

Robert Spencer, CA

Donald Yost, CA

Bud Wolfe, FL

INTERNATIONAL TEAM

Federico Del Toro, TX

Gary Phillips, DE
- back to top -
LOUISIANA

OPEN
DOSS R BOURGEOIS

OPEN
BRIAN E BREWTON

OPEN
MICHAEL K DUNNINGTON

OPEN
CHAD LA FLEUR

OPEN
ROYCE MURPHY

LADY
DAWN B BOYTER


JUNIOR
SANDY MOUTON

VETERAN
MARK CRUSE

SUPER VETERAN
COTTON TALBOTT

MASTER
TRAVIS T BOYTER

AA
MICHAEL C EPLER

A
F BARRET NORMANN

B
BLAKE BERGERON

C
WILBUR HARRISON

D
MALCOLM H ANDERSON

E
BERT LANE

OKLAHOMA

OPEN
TONY EPPERSON

OPEN
HARVEY R HOLDEN

OPEN
LARRY MORRIS

OPEN
GARY STAMBAUGH

OPEN
JOHN STRAW

LADY
SARAH DOTY

SUB JUNIOR
HUNTER EPPERSON

JUNIOR
BILLY SKINNER

VETERAN
GLEN P BARRETT

SUPER VETERAN
HOWARD R JACKSON

MASTER
DR JOHN C DARNOLD

AA
DAVID RIPPETOE

A
JIM C THOMAS

B
JOE DOTY

C
WILLIAM KEVIN MC AFEE

D
MARK GARDNER

E
RONALD P KENNER

TEXAS

OPEN
BRENT BARRETT

OPEN
OMAR EL-AAZAMI

OPEN
GARY GREENWAY

OPEN
TONY G RIVERA

OPEN
MIKE SHELTON

LADY
CATHY TOMBERLIN

SUB JUNIOR
STEPHEN MURRAY

JUNIOR
JOHN D FLETCHER

VETERAN
JOSEPH BARTON

SUPER VETERAN
RICHARD L BAKER

MASTER
RICKY HILEMAN

AA
EDWIN D GILL

A
GEORGE MURRAY

B
TONY HOGUE

C
FRANK SANCHEZ

D
CLAUDE RISTER

E
LARRY KROHMER
- back to top -
2001 Sporting Team USA
SENIORS
Captain
TX Bobby Fowler, Jr
RI Andy Duffy
KY Jon Kruger
MI Patrick L. Lieske
AL Tre' Sides
CA Zachary Kienbaum (alt)
LADIES
Captain
AZ Linda A. Joy
TX Annette S. Barrick
NJ Diane M. Sorantino
GA Casey O. Atkinson (alt)

JUNIORS
Captain
NJ Anthony Matarese, Jr
TX Sheldon Benge
MN Gregg Wolf
TX Cory Kruse (alt)
VETERANS
Captain
SC Joe Canty III-Captain
TX Vance L. Barnes
OK Jerome R. Holden
TX Henry Burns (alt)

SUPER VETERANS
Captain
OK Gene Sears
TX Bob Brister
GA Troy Peak
WA Nick Ockfen (alt)
2001 NSCA All-American Teams
OPEN TEAMS
Open First Team
TX Bobby Fowler, Jr-Captain
RI Andy Duffy
CA Zachary Kienbaum
KY Jon Kruger
MI Patrick L. Lieske
NJ Anthony Matarese, Jr.
AL Tre' Sides
Open Second Team
SC Jaybie Cantey IV
TX Stan Faison
OK Doug Fuller
TX Craig Hill
FL Virgil Minshew
CA Nathan Pakish
TX Bode Porter
TX Tony G. Rivera
GA David Tribble
Open Third Team
TX Brent Barrett
NM Rick Camuglia
TX Gary Greenway
SC Rick Hemingway
OH David Kelley
KS Dennis Linden
MI Tom Mack
TX Montie R. Sims
MD Thomas W. Sperl
LADIES TEAMS
Lady First Team
AZ Linda A. Joy-Captain
GA Casey O. Atkinson
TX Annette S. Barrick
MI Deeann Massey
NJ Diane M. Sorantino

Lady Second Team
TX Cindy Barton
WI Paula L. Benbow
PA Kathleen A. Masland
ID Mari K. McStay
TX Janet Tausch
FL Deborah E. Wall
IN Tina Williams

Lady Third Team
TX Vicki Ash
TX Catherine Cook
TX Tricia Kocurek
TX Donna G. Lewellen
KS Donna L Morrison
FL Callie Moss
FL Diane S. Nelson
OK Kathlee Puls
WA Mary A. Wolfe
VETERANS TEAMS
VETERAN First Team
SC Joe Canty III-Captain
TX Vance L. Barnes
TX Henry Burns
MD Jack Concannon
OK Jerome R. Holden
TX John Meitzen
DE Bruce K. Ney
VETERAN Second Team
FL Steve Fischer
MI Greg Larson
MN Joe McHenry
MI Gerald L. Perzyk
FL Bill Wall
OR Carl R. Zapffe
VETERAN Third Team
NJ Dan Cluff
OK John C. Darnold
OH Frank Fulton
MO Lelan Kapp
NJ Robert Lepor
PA Can Mele
OK W. Ray Newman
CA Gary J. Summers
SUPER VETERANS TEAMS
Super Vet First Team
OK Gene Sears-Captain
TX Bob Brister
GA Troy Peak
WA Nick Ockfen
CA Robert Spencer
FL Bud E. Wolfe
Super Vet Second Team
CA Jesse W. Bird
CA Allen Coleman
TN Clyde D. Craddock
KS Darrell N. Crow
TX Gus McFaddin
TX Dan Floeck
VA David J. Skewes
Super Vet Third Team
MN Ron L. Anderson
CA Albert Bogetti, Sr.
TX Cletus Graves
FL Dudley Gray
JUNIORS TEAMS
Junior First Team
MN Gregg Wolf-Captain
TX Sheldon Benge
NC Brad Kidd, Jr
TX Cory Kruse
TX Tommy Moore
Junior Second Team
TN Mark Barnett, Jr.
CA Clayton Bogetti
WI Brett E. Dorak
AZ Gebben Miles
TX Cole Storey

Junior Third Team
FL Mike O'Brien
OK Ryan P. Dunlap
MI Jason Huf
KS Derrick Mein
FL Allen J. Mounts
MI Kirk Sheren
SUB-JUNIORS TEAMS
Sub-Junior First Team
TX Mason R. Giddens-Captain
OK Michael P. Henneberry
TX R. Travis Mears
OK Luke Montgomery
TX Brian Murray
TX Adam N. Nasir
Sub-Junior Second Team
TX Will Barrett
PA Chris McClelland
TX John D. Fletcher
FL Kerm R. Kemp, Jr.
AZ Trevor Stein
OK Matt Treece
Sub-Junior Third Team
CA Jason Feldman
FL Jordan Causley.Hoffman
KS Keven Linden
INTERNATIONAL TEAM
International Team
DE Gary Phillips
- back to top -
NSCA ALL-STATE TEAM 2001

ALABAMA
OPEN MIKE BENTON
OPEN JOHN N BROWN
OPEN TOD HAYNES
OPEN LES LOCKRIDGE
OPEN DR JAMES H PLAXCO
LADY MARISA LEE-SASSER
SUB JR ADAM CARLISLE
JUNIOR JOSH WHITE
VET WILLIAM A PORTER
SUPVET DON DRENNEN
AA TERRY L CARLISLE
A DAN WATSON
B DWYTTE M SPIVEY
C RUSSELL NIXSON
D GEOFF ROSSER
E EDWARD A TATRO
ALASKA
OPEN TONY THACKER
LADY TRINA BRANDT
SUB JUNIOR TRAVIS HILL
JUNIOR CASEY WILLIS
VET HARRY W BRUNNHOELZL
AA DAVID H WELSH
A PHIL RICE
B DANIEL E KNECHT
C RICHARD L FINNEY
D H GALE MC KNIGHT
E MIKE KUNZ
ARIZONA
OPEN GENE ALEXANDER
OPEN AARON ASLANIAN
OPEN SCOTT CUSANEK
OPEN DOUG FERINGA
OPEN DAVID L MC GAFFEE
LADY BETH E FERINGA
SUB JUNIOR JOHN BUSH
VET LESTER N GILLESPIE
SUPVET RICHARD CHABAK
AA NORMAN SEWELL
A LARRY BUTLER
B MARK CARON
C DR VAL J PUGNEA
D MIKE SULLIVAN
E IRVING L BUSH
ARKANSAS
OPEN LEE ANDERSON
OPEN TOMMY L BROWNING
OPEN JOHN D KENNAN
OPEN ANDY MILLER
OPEN MIKE WILLIAMS
LADY JACKIE NOWOTNY
SUB JUNIOR JACOB NOWOTNY
JUNIOR HENRY P WILLMUTH
VET KELLY SCOTT
SUPER VET WILLIAM BEENE
AA DALE WILLROTH
A ROBERT WILLROTH
B DON BROWN
C GARY J WEITZEL
D TRAVIS DOLLAR
E GARY R FOX
CALIFORNIA
OPEN ALBERT BOGETTI, JR
OPEN MICHAEL A DIAS
OPEN DEAN FUMASI
OPEN CURTIS LESSEL
OPEN TERRY D O'NEIL
LADY SHERYL LAWRENCE
SUB JUNIOR BROC KYHN
JUNIOR DUSTIN M. LONG
VETERAN ROBERT DICKSON
SUPER VETERAN CURT COWGILL
MASTER RON PRATER
AA MEDARDO CANALES
A LARRY A LIBSACK
B JOHN S TIRRI
C L. MATTHEW SKINNER
D DON TURNER
E DAVID HOBBS
COLORADO
OPEN MARK A BEAM
OPEN JEFFREY L BISHOP
OPEN FREDDIE J MODDERS
OPEN GARY SMITH
OPEN RANDY WATTERS
LADY SALLIE BRAY
SUB JUNIOR DEXTER GALLEY
JUNIOR TYLER HOTCHKISS
VET BOB R PERIGO
SUPER VET C H IRELAND
AA DAVID L BRANDON
A GUY PIERCE
B MIKE COMITO
C LARRY SOSTARICH
D MARK HANKE
E DEREK GALLEY
DELAWARE
OPEN GERALD A DONOVAN
OPEN GARY B GILES
OPEN GARY HILLIARD
OPEN JOSEPH UNIATOWSKI
LADY EMILY WARREN
VET FRED MARKER
SUPER VET FRED W VETTER
AA F WAYNE MITCHELL
B JOHN C SIGLER
C GUY C BAKER
D KEN WATKINS
E STEPHEN M WEILL
FLORIDA
OPEN ANDY BAEZ
OPEN BRIAN DU QUESNAY
OPEN HERBERT KANZKI
OPEN STEVE MIDDLEDITCH
OPEN JOSE M MORALES
LADY MELITA BITTMANN
SUB JUNIOR DAVID SALUTER
JUNIOR JASON M ROWE
VET PATRICK B WELCH
SUPER VET ROBERT OLIVER
MASTER DALE WALKER
AA DAVE HARRELL
A CURTIS MC CARTY
B DWAYNE HEDBERG
C MIKE CIAVARDONE
D BERNIE GAGER
E FELIX J GONZALEZ
GEORGIA
OPEN WILLIAM JOSEY, JR
OPEN GREG NOGGLE
OPEN MICHAEL NUDD
OPEN TERRY L PLESS
OPEN ROBERT J PURSER
LADY NONIE EAKLE
SUB JUNIOR DONNIE GUSTIN
JUNIOR WYLIE GUSTIN
VETERAN MICHAEL COLLINS
SUPER VETERAN JOHN A MYERS
MASTER ALEX SUMNER
AA WILLIAM STEWART
A ROBERT DUFF
B GREGG LONG
C SCOTT ATKINS
D BEN SHURLING
E DUSTY WILLIAMS
HAWAII
LADY VERNA M DEL ROSARIO
SUPER VET MICKEY HEWITT
B ROY ENOMOTO
C ARTHUR B SHEPARD
D JASON HIDEO FUJIE
E DAVID M MORAN
IDAHO
OPEN JOHN HUDDLESTON
OPEN RYAN LEINWEBER
OPEN G.M. MC STAY
LADY STEPHENIE HYER
SUB JR JEREMY ROSSER
VET RON HIDDLESTON
SUPVET ALFRED E VARADY
A J SCOTT MC CRACKEN
B JOHN F HELSEL
C RYAN HUYCK
D DON LUNDQUIST
E CURT JERKE
ILLINOIS
OPEN BOB BUSSCHER
OPEN ROBERT L DAVIS
OPEN RALPH W EVERSON
OPEN BOB MAPLES
OPEN ALAN J PULLIAM
LADY KIMBERLEY E JONES
JUNIOR THOMAS M CORR
VET LYLE R SHEAR
SUPER VET J.W. PULLIAM
MASTER WILLIAM A YACKTMAN
AA GARY GALBRAITH
A BRAD DAVIS
B KEITH REINKE
C JOSEPH H BRESKOVICH
D COKE LA FOLLETTE
E MICHAEL WARKENTHIEN
INDIANA
OPEN NELSON CRAMER
OPEN DAVID MASSEY
OPEN BOB SELF
OPEN GARY WILLIAMS
LADY DORIS W JOHNSON
SUBJR THADDAEUS J JETMORE
JUNIOR GEORGE C GRAY
VET JAMES H BOWERS
SUPVET PETER R VARDA
AA MIKE WALTERS
A RICHARD L HAHN
B JERRY YODER
C MAX E LAWRENCE
D LARRY G GRAY
E DAVID L WINANS
IOWA
OPEN LARRY BORTZ
OPEN MIKE KELSEY
OPEN RICKY L PETERS
OPEN LINDY ROBERTS
OPEN DENNIS BIZ SCHNEIDER
LADY HALEY DUNN
SUBJR DUSTY D HUMPHREY
JUNIOR DARON GUNN
VET MICHAEL DAVIS
AA CRAIG SWENSON
A JIM KADNER
B MARK SWENSON
C ROBERT L SMITH
D HUGH C CURTIS
E LARRY DUNN
KANSAS
OPEN JIM BAUER
OPEN KEVIN JACOBSON
OPEN RICK MEIN
OPEN DUANE MILLER
OPEN TIM MURPHY
LADY JANICE H KOEHLER
SUB JUNIOR BRIAN POTTS
JUNIOR TYLER C MAH
VET BERNIE TROMPETER
SUPVET ROBERT VENEKLASEN
MASTER SHANE STALFORD
AA JIM GREENWOOD
A DENNIS LAMB
B GARY THOMPSON
C DONALD R CHASTAIN
D SCOTT GARRISON
E MERTON IKENBERY





KENTUCKY
OPEN RONNIE CONN
OPEN TIM JEWELL
OPEN BILL MC GUIRE
OPEN DAVID M WALKER
OPEN JIM WILLIAMS
LADY MINDY HOWARD TAYLOR
JUNIOR JOSEPH B PALMER
VET FLOYD W HARTLAGE
SUPER VET B J DOWNEY
AA RICK MAIKE
A DONNIE SHERRARD
B DOUG KOVACS
C JESSE LEE TUCKER
D DAVID A RICE
E DENNIS O NALL
LOUISIANA
OPEN MICHAEL C EPLER
OPEN ROBERT HAMILTON
OPEN JIM MONTGOMERY
OPEN ROYCE MURPHY
OPEN RONNIE TOMS
LADY BECKY AXEN
SUB JUNIOR CODY BENTON
VET H E ROTH
SUPER VET SID EDWARDS
AA KEVIN CANDIES
A MIKE AXEN
B KORY MARTINEZ
C VERNON BRADLEY
D JOHN THORPE
E DAVID L HEXIMER
MAINE
OPEN ANDREW KENT
OPEN DAVID G LAEMMLE
LADY LISA CARON
JUNIOR ALEX FLYNN
VET DEL DINSMORE
SUPER VET JOHN G FIELD
A HENRY TRIAL
B GREGORY LEAVITT
C PETE CARON
D DANA C GILLESPIE
MARYLAND
OPEN MICHAEL J SAYLER
OPEN MICHAEL S SIMS
OPEN BILL SIOZIOS
OPEN LINGARD M SPERL
OPEN BRAD WILEY
LADY MAI TUYET MANNING
SUB JUNIOR DANIEL DOTTELLIS
JUNIOR MATT WILLIAMS
VET CARTER G STANTON
SUPER VET ED STREETT
MASTER JOHN G MAROULIS
AA ANTHONY G MILLER
A JAY DELPHEY
B MARTIN TOLLEY
C N LANDON CABELL
D KRISTEPHER SUGGS
E ALAN BURDETTE
MASSACHUSETTS
OPEN BUTCH MC KINNON
LADY SUSAN SADLER
VET PAUL L D'ENTREMONT
SUPER VET KEN SEWART
A PHIL TURNOR
C SHERMAN W SADLER
D JOHN D WHYTE
MICHIGAN
OPEN PHIL DREYER
OPEN JEFFREY M MASSEY
OPEN KEN RUTZ
OPEN ROBERT SHOVAN
OPEN JOHN VIVIANO
LADY CATHY SHOVAN
SUB JUNIOR DAN VANDER SCHEUR
JUNIOR MATT HOUTTEMAN
VET PAUL POLANSKI
SUPER VET LOUIS CAMPANA
MASTER DAVID W SCHMIDT
AA DENNIS M FULLER
A JOE HUF
B JIM MATHIESON
C DAN VANDEN HEUVEL
D TROY HAMLIN
E ROBERT PASIONEK
MINNESOTA
OPEN DAVE LOBERG
OPEN DUSTY LOBERG
OPEN SCOTT A NELSON
OPEN THOMAS C WANNEBO
OPEN MATTHEW ZWACH
LADY CONNIE J TISDELL
SUB JR AARON VAN MOER
JUNIOR RYAN RUTZ
VET JAMES INGVALSON
SUPER VET JAMES F WILLIAMS
MASTER DAVE WOLF
AA STEVE KORIN
A JAMES L NELSON
B KENNETH R DIRKES
C ROBERT A MONIO
D MIKE HAAS
E TOM WANNER
MISSISSIPPI
VET TERRY L CUEVAS
A MARK BOWIE
B DAVID R ROBERTSON
C CHRIS FORD
D JOHN C GUILLOT
E DAVID MELTON
MISSOURI
OPEN TRAVIS DYE
OPEN JAMES KELLY
OPEN KEVIN E PICKETT
OPEN JOHN R VLASICH
OPEN GARY W WALSTROM
LADY CHERYL DOWIL
SUB JUNIOR NICK GAMEL
JUNIOR TONY RUSSELL
VET THOMAS BEASLEY
SUPVET HAROLD CHILDRESS
AA MIKE ANDERSON
A JOHN M ROBISON
B ROGER DURANT
C DENNIS RAYON
D STEPHEN W SASEK
E MARK GARNETT
MONTANA
OPEN JIM EFF
OPEN MIKE LUPOLD
OPEN KEVIN MC DONALD
OPEN REX SHORT
OPEN KEN SILVA
LADY ROSANNA AKLAND
JUNIOR ELLIS C S BECKWITH
VET JACK NEYSES
MASTER MICHAEL TAYLOR
AA WALLY WILKINSON
B THOMAS P LOWE
C DAVID TEMPLETON
D LEE BERGMAN
E RICHARD O POEPPEL
NEBRASKA
OPEN DON P ALBERTSON
OPEN ROBIN IRVINE
OPEN GENE MEYERS
OPEN KIRT L THOMPSON
OPEN PAT WILLIAMS
LADY LETA MC CASLIN
SUB JR JUSTIN MC MAHON
VET GARY L WILSON
SUPVET KENNETH W CHURCH
MASTER TERRY L HANSEN
AA JOHN HUDEC
A MATT LYNE
B STEVE WALTERS
C BRIAN G LOOFE
D JOHN F MC MAHON
E HARRY WIECKHORST
NEVADA
OPEN CLYDE "PONCHO" A
CARMACK
OPEN DAVE CRUNDEN
OPEN NEAL A JOHNSON
OPEN RICK MOORE
OPEN NORMAN PIERSON
LADY BARBARA J YOUNG
SUB JUNIOR CODY PINTO
JUNIOR CORY HEMBREE
VET CLARK C KNAUSS
SUPER VET BILL BLACKMORE
AA TOM GRAHAM
A MARK CAMPBELL
B PAUL ELCANO
C ANDY HUMPHRISS
D JAY GARDNER
E DEAN MAGA
NEW HAMPSHIRE
VET CHARLES KALLFELZ
B DICK CONNOLLY
NEW JERSEY
OPEN JOSEPH CAPAZZI
OPEN JOSEPH A CAREY
OPEN JOSEPH MARANDINO
OPEN JAMES PAGLIUGHI
OPEN TIMOTHY S SWIFT
LADY KAREN ADLASSNIG
JR LAWRENCE MARANDINO
VET GEORGE E ROSSI
SUP VET JOSEPH DIMARCO
MASTER LOUIS A COLTRI
AA FRANKLIN P BLIZZARD
A NORMAN R REUTER
B PHILIP A DE PIETRO
C GARY SHAPIRO
D T L SAWYER
E STANLEY BYSTREK
NEW MEXICO
OPEN BOB MITCHELL
LADY KAREN PARMETER
JUNIOR JUSTIN BIRRELL
VET JIMMY LYTLE
B WADE WESTERFELD
C LARRY WHITE
D GREG ANDERSON
E NORMAN L WESTERFELD
NEW YORK
OPEN EDWIN ANDERSON
OPEN GEORGE R BOGNER
OPEN JOHN DE VITO
OPEN GARY RIVERS
OPEN ANGELO TOTO
LADY ANN GOODBERLET
SUBJR JONATHAN COMSTOCK
VET RICHARD RICHARDSON
SUPER VET JESS JANES
AA DOUGLAS E THOMPSON
A JAMES W WATERMAN
B BRIAN J FLANAGAN
C MICHAEL J KROL
D TIMOTHY MARIEN
E RICHARD T PALMER



NORTH CAROLINA
OPEN LYNN BERRYMAN
OPEN LARRY CORBETT
OPEN WESLEY ELLIOTT
OPEN TODD UPRIGHT
OPEN PHILLIP WILLIAMS
LADY JOHNETTE CROCKETT
SUB JUNIOR DUKE RIGGS
JUNIOR JOHN STURGILL
VET LARRY W POPE
SUPVET LLOYD ROBERTSON
AA RON HOWARD
A PHILIP MATTHEWS
B WILLIAM F GRINER
C MIKE GURKINS
D TIMOTHY D BURKE
E LARRY E BENNETT
NORTH DAKOTA
LADY HEATHER THOMPSON
SUB JUNIOR ERIC JENSEN
VET JAMES R LARSON
A DONALD D DIETRICH
C ROBERT J DAVID
D BEN JENSEN
E SHANE R CLAUSEN
OHIO
OPEN DANIEL E BAILEY
OPEN TAL GOLDSBY
OPEN BILL MAYER
OPEN ERIC J NELSON
OPEN GALEN N THOMPSON
LADY SANDY KNOTTS
SUB JR DAVID R HASTINGS
JUNIOR MATTHEW GOLDSBY
VET DON JONES
SUPER VET W D LAWLESS
MASTER JERRY J BURROUGHS
AA DAVID HUDGINS
A DALE FURMAN
B KELLY B NININGER
C GEORGE HORVATH
D BRIAN HORNACEK
E DONALD V FOZIO
OKLAHOMA
OPEN RICHARD D BAPPERT
OPEN TONY EPPERSON
OPEN MIKE EPPERSON
OPEN HARVEY R HOLDEN
OPEN LARRY MORRIS
LADY MICHELLE K BAPPERT
SUB JR HUNTER EPPERSON
JUNIOR BILLY SKINNER
VET TOM BATT
SUPER VET CHARLES C PEPPERS
MASTER JOHN STRAW
AA JOHN L RIISOE
A GLEN P BARRETT
B GEORGE W SCOTT
C KEVIN LEACH
D JEFF L SIMPSON
E BERNARD L SHORT
OREGON
OPEN BILL GASLIN
OPEN LEE MARPLE
OPEN PAUL TRAGIS
LADY DEBORAH TAYLOR
SUB JR RYAN DUNMIRE
JUNIOR TOM WASSON
VET DAVID FARLEY
SUPER VET BOB LARIMORE
A JACK CHANDLER
B TOM JONES
C RANDALL J KERR
D KIRK GUYMON
E RONALD G SNYDER
PENNSYLVANIA
OPEN ROBERT J BERGAMINO
OPEN GARY BLOOM
OPEN CARL K JOORMAN
OPEN HERSCHEL MATHEWS
OPEN JOSEPH P ZEITLER
LADY VALERIE GRIFFIN
JUNIOR JARED A RUMER
VET BARRY L GEBHARD
SUPER VET HARRY MULL
MASTER KEN PIESTRAK
AA PAUL F HAVEY
A KIM SPOHN
B DANIEL H HARVEY
C FRANK SREBRO
D MARK R HULL
E RAY MOLUSKI
RHODE ISLAND
OPEN THOMAS DONOGHUE
SUPER VET WILLIAM KLENK
A JACK D COMBS
C JOHN T AUTH
SOUTH CAROLINA
OPEN PAUL BLODGETT
OPEN RICHARD M BURTS
OPEN WILL FENNELL
OPEN JOHN M MORRIS
OPEN MIKE SELLERS
LADY JEAN G ROTH
SUB JR CONRAD KELLAHAN
JUNIOR JON SHOCKLEY
VET GRANT E HAGERTY
SUPVET JAMES NICHOLSON
MASTER JOSEPH E FASULO
AA MACK DUKE
A ROBERT B MARTINEZ
B ARNOLD PEEL MULKEY
C GARY BLACKWELL
D DERRELL EADDY
E JOHN GANTT
SOUTH DAKOTA
OPEN STEVE NAATJES
OPEN GARY L SALMEN
LADY PATRICIA PLUCKER
SUB JR MICHELLE KRIER
JUNIOR DUANE PLUCKER
VET DOUG K MUNK
SUPER VET BOB HOFER
A STEVE KRIER
B TYSON J KELLER
C LOREN E VOELTZ
D LARRY GUNDERSON
E MARK OWENS
TENNESSEE
OPEN MARK BARNETT
OPEN DAVID COLE
OPEN STEVE GREENE
OPEN CHRIS SMITH
OPEN ROY W SOUTH
LADY SUSAN WALL
SUB JUNIOR TYLER PICKENS
VET LARRY G GLASS
SUPER VET JACK JOHNSON
MASTER LESLIE S HAGAN
AA ROGER D RAGSDALE
A RICK PICKENS
B RANDY HUNT
C WESLEY L BYRD
D STEPHEN S MOORE
E ROBERT WATSON
TEXAS
OPEN JERAMY BARRETT
OPEN KIRK CLEERE
OPEN JIM BOB HAGGERTON
OPEN SKIP JOBE
OPEN MARSHALL MC DOUGALL
LADY CATHY TOMBERLIN
SUBJR ANTHONY C GRAHAM
JR LAWRENCE SCHULTZ
VET PAUL S QUIN
SUP VET RICHARD L BAKER
MASTER CHUCK BALLARD
AA JIMMY DICKSON
A RICKY NAPPER
B RICK STOREY
C BO POWELL
D CURT FLETCHER
E TOMMY LYNN
UTAH
OPEN RON CHRISTENSEN
OPEN GRANT HEATON
OPEN JOE SUDBURY
VET RALPH SMITH
A RICK VIGIL
C GREGORY HUNTSMAN
D ALEKSANDR TONKONOGY
E MICHAEL J HOWELL
VIRGINIA
OPEN STEPHEN C BARTON
OPEN STEVEN CARVER
OPEN DENNY HUDSON
OPEN BARRY MOORE
OPEN CLIVE WATSON
LADY TAMMY C COPLAND
SUBJR TRAVIS A RANDOZZO
JUNIOR EVAN VARGO
VET G M HINES
SUPER VET PHILIP M SMITH
MASTER WALLACE H COPLAND
AA WILLIAM B WALTON
A THOMAS D CUTLER
B RICHARD L CALVERT
C PAUL BALIDES
D JOHN S YAKSHE
E GEORGE C HENSLEY
WASHINGTON
OPEN DAVID C DALTON
OPEN MATTHEW W MIRANDA
OPEN KEN W SIDES
OPEN MARVIN UNDERWOOD
OPEN MIKE WILGUS
LADY EVA FUNES
SUB JR CHARLES KEAR
JUNIOR PETE MONTAGUE
VET RICHARD A BELL
SUPER VET DALE BROWNING
AA JAN JENSEN
A TROY T DATE
B JOSEPH R WITSCH
C FRANK A WHITNEY
D RICHARD MORRISON
E JOHN D MOORE
WEST VIRGINIA
LADY ELIZABETH KING
VET EDWARD J KING
A WILLIAM B JOHNSON
C STEVE ROLLYSON
D ERICH REGER
WISCONSIN
OPEN MATTHEW DALLMANN
OPEN STACY A DUNCAN
OPEN RICHARD S NEMITZ
OPEN ROBERT NESS
OPEN GERRY ZINGG
LADY ELIZABETH KUGEL
SUB JR MICHAEL REDMANN
JR CHESTER P WILLIAMS
VET THOMAS V JOERNDT
SUPVET ROBERT KUSSROW
MASTER PATRICK GERBENSKY
AA CHRISTOPHER T ANDERSON
A STEVE REDMANN
B BAHA NASIF
C DIEGO DUARTE
D RICHARD P KRUCK
E JAY TEAL
WYOMING
OPEN JEFF KRUGER
VET PETE KENNEDY
B STEPHEN W SEXTON
C RONALD L HINES
D BRADLEY D CARPENTER
- back to top -
2000 NSCA All-American Teams

OPEN TEAMS

Open First Team
TX Bobby Fowler, Jr-Captain
SC Jaybie Cantey IV
PA Dan Carlisle
NY Andy Duffy
OK Doug Fuller
KY Jon Kruger
NJ Anthony Matarese, Jr.
TX Scott Robertson
AL Tre' Sides
Open Second Team
TX Stan Faison
SC Rick Hemingway
CA Zachary Kienbaum
MI Patrick L. Lieske
FL Virgil Minshew
CA Nathan Pakish
GA David Tribble
MD Brad Wiley
Open Third Team
TX Vance L. Barnes
TX Brent Barrett
NY John De Vito
TX Skip Jobe
OH David Kelley
WI Steve A. Knoll
MN Dusty Loberg
KS Tim Murphy
DE John Sobolak

LADIES TEAMS

Lady First Team
AZ Linda A. Joy-Captain
GA Casey O. Atkinson
TX Annette S. Barrick
PA Kathleen A. Masland
MI Deeann Massey
NJ Diane M. Sorantino

Lady Second Team
FL Belinda Dickinson
ID Mari K. McStay
FL Diane S. Nelson
LA Kasi Scarbrough
FL Deborah E. Wall
IN Tina Williams
WA Mary A. Wolfe
Lady Third Team
TX Vicki Ash
TX Cindy Barton
FL Jessica Mitchell
FL Melita Sweeney
TN Susan Wall

VETERANS TEAMS

VET First Team
SC Joe Canty-Captain
MD Jack Concannon
FL Steve Fischer
TN Nat P. Harris
TX John Meitzen
DE Bruce K. Ney
OR Carl R. Zapffe
VET Second Team
TX Henry Burns
GA Gale W. Davis
OK Jerome R. Holden
MN Joe McHenry
MN James A. Noel
MI Gerald L. Perzyk
VET Third Team
OH Frank Fulton
MO Lelan Kapp
FL Bill Wall

SUPER VETERANSS TEAMS

Super Vet First Team
OK Gene Sears-Captain
TX Bob Brister
CA Allen Coleman
WA Nick Ockfen
VA David J. Skewes
FL Bud E. Wolfe
Super Vet Second Team
CA Jesse W. Bird
CA Albert Bogetti, Sr.
TN Clyde D. Craddock
FL Robert L. Oliver
PA Edward R. Stroik
Super Vet Third Team
MO Harold L. Childress
KS Darrell N. Crow
LA Sid Edwards
FL Dudley Gray
TX Graham Hamilton
GA William J. Hawk

JUNIORS TEAMS

Junior First Team
TX Tommy Moore-Captain
NC Brad Kidd, Jr
TX Cory Kruse
FL Dale Walker
MN Gregg Wolf
Junior Second Team
OK Ryan P. Dunlap
MO Travis Dye
KS Brian Hughes
AZ Gebben Miles
KY Joseph B. Palmer
MN Matthew Zwach
Junior Third Team
TN Mark Barnett, Jr.
TX Heath Grimm
NE John Hudec
MI Kirk Sheren
NY Charles Trilivas

SUB-JUNIORS TEAMS

Sub-Junior First Team
NJ Mike Materese-Captain
TX Sheldon Benge
TX Mason R. Giddens
KS Derrick Mein
OK Luke Montgomery
Sub-Junior Second Team
OK Michael P. Henneberry
MI Matt Houtteman
FL Kerm R. Kemp, Jr.
TX Trevor Slaughter
AZ Trevor Stein
TX Cole Storey
Sub-Junior Third Team
PA Chris McClelland
WI Adam Nemitz
TX William B. Norris
GA Jens C. Krogh

INTERNATIONAL TEAM

International Team
DE Gary Phillips

Although Honorable Mention is not an All American Team,
NSCA wants to recognize some outstanding shooting by additional shooters.

Open Honorable Mention
Dennis Linden, Steve Nelson, Montie Sims, Tom Sperl and Alex Sumner

Ladies Honorable Mention
Catherine L. Cook, Tammy Copland, Barbara B. Nurick and Janet Tausch

Junior Honorable Mention
Seth Schell Sub-Jr Honorable Mention - Tyler Hawkins, Tyler Hotchkiss and Shiloh J. Williams

Senior Honorable Mention
Bill Atkinson, Dan Cluff and Tom Hargrave

Veteran Honorable Mention
Dan Floeck and Jack D. Johnson

OPEN
SCOTT BELLAIRE
OPEN
FEDERICO DEL TORO
OPEN
MIKE HAMPTON
OPEN
TONY G RIVERA
OPEN
MONTIE R SIMS
LADY
CATHY TOMBERLIN
SUB JUNIOR
CURTIS OLSON
JUNIOR
BEAU D BESSENT
VETERAN
ROBERT A HALE
SUPER VETERAN
DAN FLOECK
MASTER
MIKE SHELTON
AA
MARSHALL MC DOUGALL
A
RON HONEFENGER
B
ART RIVERA
C
RICK DAAB
D
GENE A SHERROD
E
MIKE VERFURTH
Sample
Double Banner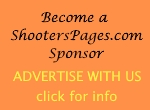 Sample
Regular Banner





Advertise
Your Club
& Events





Our sponsors keep this site FREE! Please check them out.